Photos of biologists in action filled twitter for Biology Week 2017
Over 500 biologists took part in our first ever Biology Week social media campaign
For the first time ever, we launched a social media campaign #iamabiologist to fill twitter full of photos of biologists in action, to highlight the breadth of roles you can do working in bioscience.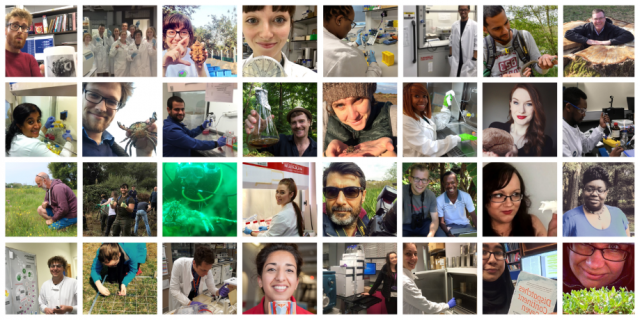 Research groups, study groups, and lots of biologists in labs, fields and everywhere inbetween shared photos and tweeted using the hashtag #iamabiologist.
In total, we saw 540 posts from biologists across the world. The hashtag was used 2089 times throughout the campaign, and had a reach of almost 10 million people.
Check out our storify of the day and make sure you're ready to take part in our Biology Week 2018 campaign. Watch this space!