The Beautiful Cure: Harnessing your Body's Natural Defences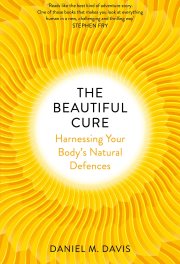 Daniel M Davis
Bodley Head, £20.00
Immunology is a conceptually demanding and multi-layered science that often seems impenetrable to the novice. Awash with subject-specific jargon and acronyms, it is a complex subject to learn and to teach – I know this from painful experience of both. Thankfully, help is at hand in the shape of Dan Davis, university academic by day and science writer by night. That he is successful at moonlighting is evidenced by this excellent primer on the intricacies of the immune response, his sequel to 2014's well-received The Compatibility Gene.
His first book focused on the cluster of genes comprising the major histocompatibility complex that influences individually tailored responses to pathogens. This follow-up takes a broad view of immunity: the different components of the immune system, how and why their activity varies to meet distinct challenges, and how this is orchestrated and controlled. What could be a chore to read is enlivened by an engaging and lucid style of writing that is a far cry from the stilted language of immunology journals.
Moreover, the basic explanation is skilfully crafted on a narrative framework that provides a compelling human story of the researchers who made the discoveries. The author has gone to great lengths to interview the key players in the story.
This offers valuable insights into their motivations, personalities and egos.
It also highlights that more often than not, scientific breakthroughs marry clarity of vision with a healthy dose of serendipity.
Professor Andrew Taylor-Robinson CBiol FRSB