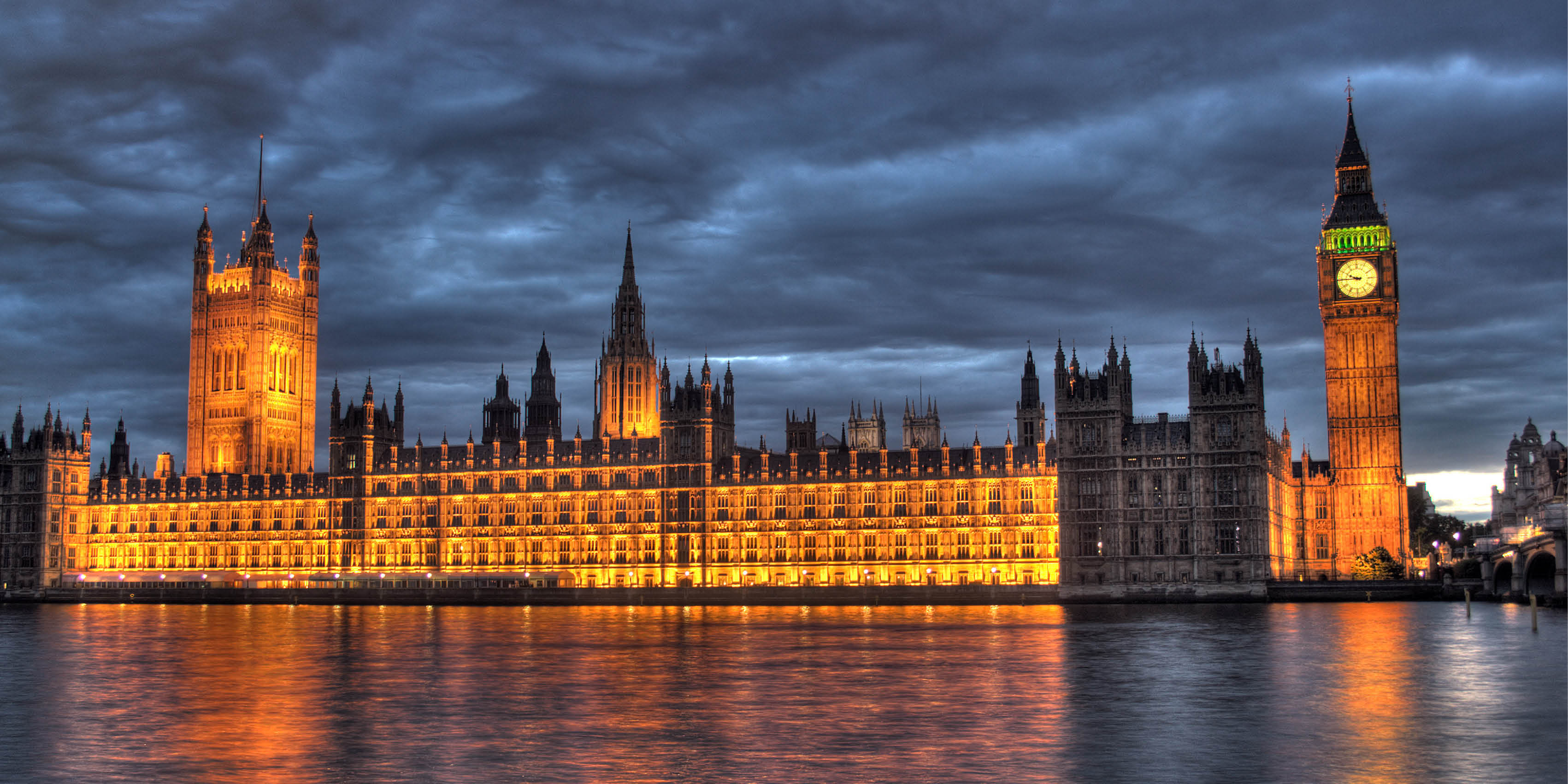 A collection of the activity conducted by the Society in the run up to the General Election 2019.
RSB writes to all major party leaders ahead of the election
On the 4th December Dr Mark Downs FRSB sent a letter on behalf of the RSB to all major party leaders on the importance of science in the UK, the potential challenges facing the sector, and recommendations the next Parliament should consider to ensure the UK remains world-leading.
Identical letters were sent to Labour leader Jeremy Corbyn, Conservative leader Boris Johnson, Liberal Democrats leader Jo Swinson, leader of Plaid Cymru Adam Price, leader of the Scottish Nationalist Party Nicola Sturgeon, DUP leader Arlene Foster, Brexit Party leader Nigel Farage, and the Green Party co-leaders Siân Berry and Jonathan Bartley.
General Election Manifesto Summary
We've created policy breakdowns of all of the major parties' manifestos. These relate to the initial, main manifestos for each party. A complete overview of all of the polices regarding education and science from all of the major parties is also available to download.
Conservative Party
Science
The Conservative Party pledges to make the UK the leading hub for life sciences* after Brexit, ensuring continued collaboration with international and EU countries, including Horizon. They also promise to deliver on the current target of net zero emissions by 2050, with plans to increase offshore wind capacity, invest £800 million in carbon capture, £500 million in helping energy-intensive industries move to low-carbon techniques.
* There are varying definitions of what 'life sciences' encompass. The outgoing Conservative government usually restricted the definition to cover pharmaceuticals, drug development, clinical diagnostic and related areas of biotechnology
Education
On education, the Conservatives are pledging an extra £14bn in funding for schools, raising teachers' starting salaries to £30,000 and developing 20 Institutes of Technology delivering high-quality STEM teaching. They have promised to review student loan repayment interest rates and introduce a student visa that would allow students to stay on and apply for work in the UK after graduating.
Download the complete list of the Conservative Party's education and science policies.
Green Party
Science
The Green Party focused on the 'Green New Deal' to fund improvements in energy, industry, food, farming and forestry. A promised investment of over £100 billion a year will go towards getting the UK on track to reach net-zero carbon emissions by 2030, planting 700 million trees, and supporting a healthy and sustainable food and farming system.
Education
The Green Party pledge to increase school funding by at least £4 billion a year, reduce class sizes to under 20 in the long-term, free schools from centrally imposed testing regimes, and introduce an English Climate Emergency Education Act to support teaching of the science of the climate and environment crises and ensure youth voices are heard on the issue. They would also scrap undergraduate tuition fees and write off debt of previous students who under the £9k tuition fee regime.
Download the complete list of the Green Party's education and science policies.
Labour Party
Science
The Labour manifesto focussed heavily on the climate crisis; they are pledging to start a Green Industrial Revolution which would transform energy, industry, transport and agriculture, while restoring nature. They aim to get the UK to net-zero carbon emissions within the 2030s. Their target is for 3% of GDP to be spent on research and development by 2030, with plans to reform the innovation ecosystem to encourage private investment.
Education
Labour aims to provide a National Education Service that will give everyone free education throughout their lives. For higher education, Labour pledges to abolish tuition fees and the reintroduce maintenance grants, as well as a new funding formula for public institutions to ensure all have adequate funding for research and teaching. For schools, Labour aim to provide fairer, long-term funding, ensure primary classes do not exceed 30, scrap SATs, and review the curriculum to cover subjects such as black history and the environmental emergency.
Download the complete list of Labour's education and science policies.
Liberal Democrats
Science
The Liberal Democrats have outlined their ten-year emergency plan to cut greenhouse gas emissions substantially, then phasing out remaining emissions by 2045 at the latest. They promise that by 2030, 80% of electricity will be generated from renewable sources, and a Nature Act would aim to improve water, air, soil and biodiversity, supported by at least £18 billion over five years. The plan to increase research and development funding to 3% of GDP at the earliest date possible, and no later than 2027.
Education
The Liberal Democrats plan to reverse cuts to school funding, employ an extra 20,000 teachers, return class sizes to 2015 levels, and scrap SATs to end "teaching to the test". They want to review higher education finance, and reinstate maintenance grants for the poorest students.
Download the complete list of the Liberal Democrats education and science policies.
Plaid Cymru
Science
Plaid Cymru want to start a Green Jobs Revolution in Wales, by starting a multi-billion investment to make Wales a carbon and plastic-free nation by 2030. They will ensure Welsh involvement in European Research Networks, and that Wales receives its fair share of research funding. In the event of Brexit, they guarantee replacement of EU funding which supported research.
Education
They would provide an extra £300 million a year for schools and colleges, enabling long-term planning, investment in new school-community hubs and new Welsh medium schools. They want to address the numbers of Welsh students leaving Wales by reviewing the funding offer for tuition and living costs of Welsh domiciled students, and providing a subsidy to students resident in Wales who wish to study in Wales.
Download the complete list of the Plaid Cymru education and science policies.
Scottish National Party
Science
The SNP are promising to call for the UK to meet Scotland's targets for emissions reductions – a 75% reduction by 2030, net zero carbon emissions by 2040, and net zero total emissions by 2045. They will oppose new nuclear power plants and prioritise cleaner, cheaper energy forms.
Education
On education, the SNP call for more support for low-income families, and continue to argue for Scotland to receive its fair share of school funding.
Read the complete list of the SNP's education and science policies.
Democratic Unionist Party
Science
The DUP support a request for a formal recommendation from the CCC on a 2050 net zero carbon emissions target, and a 'one person one tree' planting scheme for reforestation in Northern Ireland.
Education
hey want to widen access to school funding through a small schools initiative, and ensure education funding reaches the 'frontline' so every pupil benefits.
Read the complete list of the DUP's education and science policies.
Brexit Party
Science
In their 'Contract', the Brexit Party pledge to invest £2.5bn in fishing and coastal communities and scrap HS2.
Education
The Brexit Party want to abolish student loan interest and abolish the target for 50% of young people going into higher education.
Download the complete list of the Brexit Party's education and science policies.