My Lab Unlocked: Dr Lynda Partridge FRSB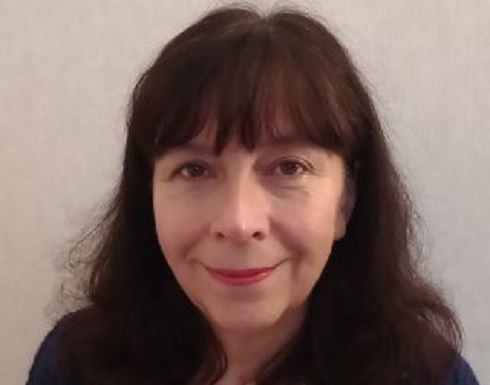 Dr Lynda Partridge FRSB talks about her lab's work on membrane proteins known as tetraspanins, and how researchers in this field are a rare breed
Our research is broadly in the area of molecular cell biology. Most of our current work focusses on tetraspanins, a highly conserved superfamily of transmembrane proteins that evolved about 570 million years ago. Tetraspanins are widely distributed in multicellular organisms and are present in animals, plants and fungi, although we work mainly on the 33 human tetraspanins.
Unlike other membrane proteins, they don't act as conventional receptors, but instead associate with one another and other membrane molecules to form specialised microdomains in the cell membrane. Our best idea for their overarching function is that they act as membrane "organisers"; meaning they're involved in a very wide range of functions, including fertility, the immune response, cancer progression and susceptibility to infections.
It has long been known that tetraspanins are important in viral infections, but our group has shown that many pathogenic bacteria "hijack" tetraspanin microdomains as a way of attaching to host cells before causing infection. This has encouraged us to develop anti-adhesion therapies using small synthetic peptides that mimic tetraspanins. We hope that these may provide an alternative to antibiotics for treating infections caused by a wide range of microbes such as Staphylococcus aureus (including MRSA).
There are very few scientists who work on tetraspanins, perhaps because they aren't conventional membrane proteins and it's been hard to work out their precise functions – we sometimes feel like an endangered species! In recent years, our research has brought us into collaboration with clinicians, chemists, engineers and social economists - it really is multidisciplinary. We are interested in collaborations with clinicians and industrial companies who are looking for alternatives/adjuncts to antibiotics for treating microbial infections.
I'm an immunologist by training and have had a long-standing interest in the application of antibody techniques to research and medicine. I started working on tetraspanins almost by accident. A monoclonal antibody I'd generated against a protein present in macrophages (the phagocytic cells I was working on at the time) turned out to be member of a brand new protein superfamily. This was 30 years ago, and the finding completely changed our research direction.
My department allowed some of us to carry on working through the lockdown, as our research was relevant to COVID. But a number of our PhD students had to take leave of absence, which was very disruptive.
Funding, of course, is also an issue. We've recently had a very successful collaboration with clinicians and scientists in India, which aimed to develop tetraspanin-based reagents to prevent eye infections that can lead to corneal ulcers and blindness, a major problem in the developing world. This research was funded by money set aside from the Overseas Aid Budget, which has unfortunately now been cut by the Government.
Since entering the field, my research on tetraspanins has been a joint effort with my long-term collaborator and husband, Professor Peter Monk, who works at the Medical School in Sheffield. We're very grateful to the Humane Research Trust, whose support allowed us to develop the ideas behind our main research focus and to the Medical Research Council who are funding current work.
Dr Lynda Partridge FRSB is a Senior Lecturer within the Department of Molecular Biology and Biotechnology, University of Sheffield.