Member profiles: biology journalism, One Health and social media
Our latest member profiles explore the working lives of The Biologist's editor Tom Ireland MRSB; Dr Simon Doherty FRSB, senior lecturer in animal health and welfare; and communications officer Danae Dodge MRSB
These profiles appeared in the Spring 2022 issue of The Biologist (Vol 69 No 1)
A Day in the Life
Tom Ireland MRSB is a biology journalist and editor of The Biologist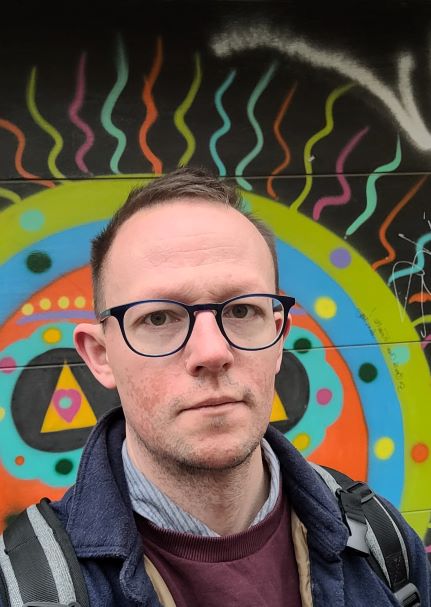 My alarm goes off...
I long for the days when I woke with an alarm. I now have a one-year-old daughter who decides when it's time for me to start the day. After breakfast and playtime, my commute is up the stairs to my office in the spare room, now permanently piled high with boxes of magazines, science books, crossword entries and yesterday's mugs.
My work involves… Editing and writing for The Biologist magazine and working on other publishing projects at the RSB. I am also a freelance journalist, specialising in life science, and I'm currently working on my first book, a celebration of bacteriophages, out in 2023. All of my work involves working with scientists to help different readerships understand the wonder of nature and the power of science.
On a typical day… I might be interviewing a scientist about their work for the magazine, reading submissions, chasing overdue work, commissioning new articles, checking page designs, writing and editing bits of copy, adding content to the website, or promoting content on social media.
Pre-pandemic, I might be visiting a laboratory to conduct an interview or article research in person, or excitedly waiting in the office for the first copies of the latest issue to arrive from the printer. As much as I try to be organised, magazine publishing works on lots of short and fairly immovable deadlines, and you often have to make decisions or changes at the last minute. Like when there is a member profile missing and you have to write one on yourself…
I work with… As well as my colleagues at the RSB, The Biologist editorial board and the wonderful team at Think Publishing, I am lucky that I get to work with and interview all sorts of inspiring and fascinating figures from the world of science, from Sir David Attenborough to Professor Jennifer Doudna.
After work… COVID-19 restrictions, childcare and work allowing, I like to play cricket and five-a-side football, paint portraits, drink beer and play the drums, and even after a day of intense reading and writing, will often do a bit more reading and writing.
The Career Ladder
Dr Simon Doherty BVMS CertAqV CBiol FRSB AFHEA ARAgS FRCVS, Senior Lecturer (Education) in Animal Health & Welfare at the Institute of Global Food Security, Queens University Belfast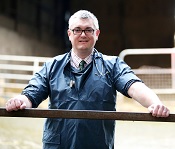 I first discovered biology… Through my dad who was the Head of Science at a local secondary school. When I was young, he identified grasses and wildflowers for us when we were out for walks. However, it was a natural connection with the countryside and a fascination with livestock agriculture that ultimately led me towards a career in food animal veterinary medicine.
I always knew…That I wanted to be involved in food supply networks – I love cooking and I'm passionate about helping others to understand where our food comes from and how it is produced.
A pivotal point in my career was… When I had a spinal injury five years after graduating, it marked the end of my long-anticipated career in farm animal veterinary practice – it was a huge blow, but I was fortunate to have a number of amazing mentors who helped me to realise that there was a lot more I could do with my 'veterinary passport' and all of the transferrable skills I had in Biological Sciences.
This is an interesting area to work because… I've recently had the opportunity to really focus my work around One Health and sustainability. The COVID-19 pandemic has focussed minds on the interface between human wellbeing, animal wellbeing and environmental wellbeing. Transdisciplinary collaboration across the biological sciences is undoubtedly the most effective way for us to tackle a whole host of global challenges such as food security in the face of the climate emergency and the rapid development of diagnostics, alert systems, therapeutics and vaccines in the face of a zoonotic pandemic.
Currently… My career has taken me on a journey through general practice, diagnostics and disease surveillance – on land and at sea – research and innovation, consultancy in international trade and veterinary politics; I was the president of the British Veterinary Association in 2018-19. I now spend most of my time at Queen's University Belfast where I teach on animal health and welfare, One Health and sustainability. I chair the UK Small Abattoir Sector Group and the Federation of Veterinarians of Europe Food Safety & Sustainability Working Group. I sit on the One Health Strategic Focus Group of the World Veterinary Association and I'm a director of Vet Sustain, a new community interest company developing resources and toolkits for sustainable veterinary practice… so I have a real portfolio career!
A key piece of advice would be… Expand your networks as far as you can, find yourself some really good career mentors, and take time to 'give something back' – use your skills and knowledge to support a charity as a trustee or ambassador, become a STEM ambassador, but definitely do what you can to support early career biologists when you have the opportunity to do so; not only is it a really nice thing to do but you will almost certainly find it incredibly rewarding and you'll learn a lot from doing so!
In the future I hope to… Appear on Masterchef – while I'm not sure that I'd survive in a 'real' kitchen, I'd love the opportunity to have a go!
My Society and me
Danae Dodge MRSB on growing employment skills through RSB membership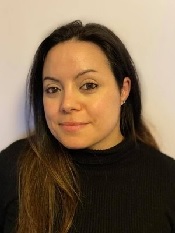 I joined the Royal Society of Biology when I was looking for a job after I completed my PhD in ancient DNA at the University of Sheffield. I joined the RSB Yorkshire branch, and became their social media officer, which built upon my new social media skills gained from previously volunteering with the Sheffield branch of the British Science Association.
I have managed the Yorkshire branch's social media for three years. Being a RSB member and doing this gave me the opportunity to engage with other members, encourage others to become RSB and Yorkshire branch members, and grow the branch's social media. It also gave me the chance to further develop my social media skills that led me to my current job as communications officer for the small charity the Ecological Continuity Trust (ECT), which is dedicated to preserving long-term experiments. Now, I'm doing the same thing for the ECT as I did for the RSB, so I feel like I have come full circle.
The ECT is now a supporting member of the RSB.