Member profiles
September 11th 2023
Our latest profiles explore the working lives of biology teacher Charles Gill MRSB; chair of the Southeast Asia branch Dr Alexander Waller FRSB; and Professor Dame Melanie Welham FRSB, new Trustee of the RSB
A DAY IN THE LIFE

Charles Gill MRSB on his passion for teaching biology in the great outdoors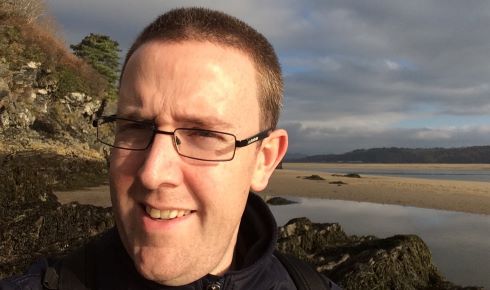 My alarm goes off…
At 6:45, today. By 6:46, I'd just about remembered I wasn't at home, but in a small room in a Napoleonic-era fort perched on a cliff in Pembrokeshire, Wales. It's summer and for biology teachers – or at least the lucky ones – that means fieldwork season.
My work involves…
Giving the cohort of 17-year-olds we've brought with us on this trip some vital, real-world experience of the environmental part of their A level course. Today holds a mixture of walking up and down rocky shores and beaches, teaching everything from biochemistry to ecology in some spectacular outdoor 'classrooms'.

Teaching really gives you the privilege of passing on your interests and passions to young people. It has also enabled me to travel, learn to scuba dive, engage with local politics, run major rewilding projects, and get involved in numerous research projects and PhDs. I firmly believe that practical fieldwork is essential for all aspiring biologists of every type, but fewer and fewer of them are getting the chance to access these opportunities.
Having run fieldwork everywhere from the UK to Madagascar, Fiji, Cuba and the Galapagos, largely with the fantastic Operation Wallacea, I can say with confidence the people and places that provide these experiences for our students are crucial in creating well-rounded life scientists.
Right now…
I am working with the group to analyse the data they gathered in the blazing sunshine yesterday. Students hate statistics, but they like them a lot better when they count the seaweed and periwinkles themselves!
I work with...
The wonderful, and under-appreciated, Field Studies Council. To find out more about my work, head to my YouTube channel, Mr Gill's Science Stuff, which was set up during lockdown to help with remote teaching.



THE CAREER LADDER

Professor Dame Melanie Welham FRSB on helping shape research and innovation in the UK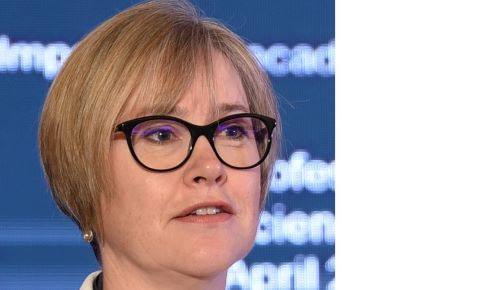 I first discovered biology…
Growing up in rural East Anglia. Being the daughter of an agricultural worker I was always very aware of the natural world.
I studied…
Biochemistry when recombinant DNA technologies were transforming our ability to study life at a molecular level – it was exciting and I knew it was the area for me.
A pivotal point in my career was…
Following my PhD I spent six years as a postdoctoral researcher at the University of British Columbia in Vancouver, Canada. I then secured a lectureship position in my area of research at the University of Bath, which set the stage for my academic research career. I later became inaugural executive chair of the Biotechnology and Biological Sciences Research Council (BBSRC), for which my term ended in June 2023, and I am now a trustee of the RSB.
The best thing about my job is…
The opportunity to shape research strategy, and support bioscience research and innovation at a national and international level. The biosciences have tremendous potential to offer solutions to global challenges, such as sustainable food production and combating emerging infectious diseases.
The worst thing about my job was…
Managing through the pandemic and working remotely for over a year. It was hugely challenging for everyone.
This is an interesting area to work in because…
Every day at the BBSRC held something different. The role had a strong element of engagement with external stakeholders, so there were lots of visits to universities and institutes. In the latter two years of my role, as well as leading the BBSRC, I was also executive champion for people, culture and talent across UKRI. The overarching aim of this was to support positive change in research culture and an R&I system in which everyone can contribute and benefit.
A key piece of advice would be…
Don't over-plan your career path and be open to opportunities as they arise. It is also important to reflect on what you enjoy doing rather than what you think others think you should be doing.
My only regret is…
That my father didn't live long enough to see me transition to lead the BBSRC – he would have loved talking about the latest innovations in agriculture.
Something my colleagues may not know about me is…
In 2015 I cycled non-stop up Mont Ventoux in France, supporting my daughter who was raising funds for charity.
In the future …
I believe that education and research change lives, and I want to continue to support them through a small portfolio of trustee and non-executive director roles.
MY SOCIETY AND ME

Dr Alexander Waller FRSB, visiting professor of science education and environmental ethics, American University of Sovereign Nations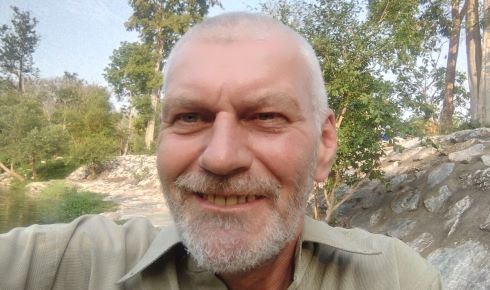 I joined the RSB's predecessor (the Institute of Biology) as a student in the 1980s. I got involved with the North Western branch when doing postgraduate studies at Salford, and after a few years working in analytical chemistry I moved into teaching, gaining full RSB membership and joining the Devon and Cornwall branch committee.
Later I volunteered on the membership committee at the Society's headquarters. This provided opportunities to run microscopy workshops and invite speakers to the school where I was teaching, including a former NASA scientist who spoke about the physiological effects of space travel. I began reviewing books for The Biologist and the Journal of Biological Education, which has been very rewarding.

I am now based in Thailand. An internship at UNESCO led to my interest in bioethics and after doing a PhD I was accepted as a Fellow of the Society last year. Using the RSB's CPD scheme gave me vital evidence when renewing my Thai teaching licence.
Around five years ago the Society ran a butterfly count at Sukhothai Historical Park in Thailand. This sparked the formation of a Southeast Asia branch and I was elected as its chair in January.
Contact biologist@rsb.org.uk if you would like to be featured in The Biologist's member profiles