Member profiles: tree-climbing fish and technician support
Our latest members include the Indonesian bioengineer Adhityo Wicaksono MRSB and Lucy Hudon MRSB, an advocate for science technicians
September 15th
These profiles appeared in the Autumn 2021 issue of The Biologist (Vol 68 No 3)
A Day in the Life: Adhityo Wicaksono MRSB
PhD student Adhityo Wicaksono MRSB on his scientific projects in both Finland and Indonesia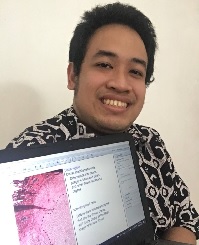 My alarm goes off… At 5am to pray and enjoy the first fresh air of the morning. I always enjoy waking up this early to give myself some moments to pause and project today's activities clearly. Before the pandemic I would be off to Bogor Botanical Garden in Indonesia to do my field study. Now I work from home. My laptop is my lab, my classroom and my gateway to people.
My work involves…Three roles. As a PhD student at the Åbo Akademi University in Turku, Finland, I work with mudskippers, the amphibious tree-climbing fish, learning from their biomechanics in order to build a bio-inspired robot model. As head of the biotechnology division at the Genbinesia Foundation in Indonesia I work with my small team to learn about developments in biotechnology, put the ideas into papers and disseminate my research results in webinars or workshops.
I also work part-time as a biology teacher. Being a researcher and PhD student means I can give my students a real overview of biology instead of relying completely on textbooks. About half my time is spent teaching students, which I do largely from home, pre-recording video or podcast lectures and coming up with ways to adapt workshops and practicals that are usually run face-to-face.
I work with… Some amazing organisms, such as mudskippers and the world's biggest flower, Rafflesia, an enigmatic parasitic plant. I also work with some amazing people! My research supervisor, Sofi Mursidawati, has worked with Rafflesia for 20 years and my PhD supervisor, Dr Parvez Alam FRSB, is one of my role models in science. I also have a wonderful team at Genbinesia.
Right now I am… Analysing my data on my laptop. I am working with my colleagues to use Rafflesia bioinformatics for in silico studies, including drug discovery and synthetic biology. Learning something new is important to keep me going. Strengthening these links in biology can keep me productive despite being away from fieldwork.
After work… I enjoy the good local meals available in Bandung, Indonesia, where I live – you will never go hungry here! Since the pandemic I've been in a long-distance relationship with my girlfriend. So I love spending my time with her by video call – she is also a biologist!
My Society and Me: Lucy Hudson MRSB
Lucy Hudson MRSB explains her work supporting bioscience technicians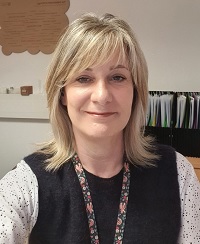 Over the last 25 years I have been fortunate to be able to progress my career from technician to research assistant, laboratory manager and then operations manager at the University of York. I have long been an advocate for improving career development opportunities for technicians at York through informal conversation, performance reviews and establishing a technical forum.
In the last four years there has been significant national exposure for the improvement of technical careers in higher education, especially through the Science Council's Technician Commitment and societies such as the RSB, Royal Society of Chemistry and the Institute of Physics.
Their work has certainly changed the culture for technicians to seek external career advice and to become professionally registered. And that is why I became a member of the Society in 2017 – to further my knowledge using the Society's CPD scheme, attend events and courses, and network.
In May I was delighted to hear that I had been elected as a trustee for the RSB. With my technical background and work on the Technician Commitment, and as an external adviser for the National Technician Development Centre, I hope to work with the Society to demonstrate the benefits and encourage technicians in higher education to join the RSB or other societies. I would love to hear from anyone interested in our work on improving career pathways for technicians.