Member profiles
Our latest member profiles explore the working lives of student environmentalist Gauravi Kaushik; research technician Adama Saccoh AMRSB; and tree health policy advisor, Dr Clari Burrell AMRSB
These profiles appeared in the Summer 2022 issue of The Biologist (Vol 69 No 2)
A Day in the Life
Gauravi Kaushik is a 16 year old student member, biology enthusiast and environmentalist from Jayshree Periwal International school of Jaipur, India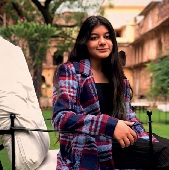 My alarm goes off…normally around 7:15 AM, with my father as my alarm clock. Being in grade 11, I have to devote extra time to my studies to prepare for my college admissions next year. My laptop has been my school during the COVID pandemic and I am really looking forward to meeting my school friends from April this year.
On a typical day…as a student my main focus is on academics and skill building, but I make sure to keep up with my passion of music and social work. Sometimes I merge both, like teaching vocal music to underprivileged children of a shelter home or practicing my music therapy knowledge. I am the co-founder of my NGO –R4 Our fore Vision, taking up projects to protect the environment focusing on reduce, reuse, recycle and restore.
I am always...on the lookout for activities that will help me achieve my goal of getting into medical school and being a surgeon. One day I stumbled upon the Royal Society of Biology and since joining my love for science has only increased.
Right now I am…working with my project partner to procure and distribute re-useable sanitary pads to my fellow menstruators in some of the slums in my city.
I work with…other than my teammates, I am happy to interact with different group of people through various NGOs to try to help children in their studies, distributing recycled books, toys, clothes and shoes through my annual project 'Meri Bhi Diwali', imparting health and hygiene education or just playing some games with shelter home children. My school directors especially Mr. Ayush Periwal are inspiring figures in motivating me towards my goals.
I also…wear multiple hats, I am captain of blue house at school, president of school medicine and karate clubs, president of 'Girl Up Jaipur' club and founder member of my NGO. My day is typically packed up with coordinating with volunteers to oversee smooth implementation of the projects we take up.
After work…I practice my vocal music everyday and play badminton with my family which finely divides my time between 'me time' and 'family time'. Also being a Harry Potter fan, I do watch the movies whenever I get a chance.
The Career Ladder
Adama Fatima Saccoh AMRSB is a research technician at UCL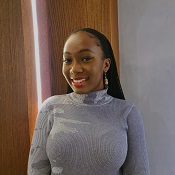 I first discovered biology… at a young age, I always loved asking questions and was fascinated by how the human body worked. During GCSE biology I was introduced to heart circulation and that is when I fell in love with biology.
I studied… medical physiology at the University of Leicester after wanting to pursue a degree in medicine. This degree really allowed me to understand the human body at depth and teach me what a scientist does. I then went on to complete a masters at Imperial College London in Medical Ultrasound (Echocardiography) specialising in the heart. This taught me a lot of clinical skills and looking at science from a patient first perspective.
I always knew…I wanted to help people and channelled that interest into pursuing a degree in medicine, even when I wasn't really aware scientists existed or what they do. The desire to help has continued as I've grown in my career and gained a greater understanding of what it means to help and how science is a collective effort from different specialities.
A pivotal point in my career was… giving up the "dream" to pursue medicine and starting a science blog seeking answers of what science graduates did outside of traditional medical and academic careers. This single action changed the way I perceived myself in science and the roles that I could pursue. I found my love for design, editing and science communication. Furthermore, I have been lucky to meet and interview a range of people that have become friends and mentors.
A key piece of advice would be…Explore different interests in and outside of science. Your future roles don't have to be dependent on your current skills - they can be influenced
by your goals and interests. As science graduates we are equipped to learn lots quickly!
In the future … I see myself using my love for science and weaving it into everyday conversation, perhaps leading the outputs of a scientific journal and working in research engagement and communications.
My Society and Me
Tree health policy advisor Clari Burrell on engaging with science policy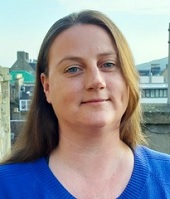 I first joined the RSB during my undergraduate degree, but became more actively involved later on, during a PhD in plant pathology at the University of Edinburgh. I value the wide range of voices the society represents across different areas of the biological sciences, allowing it to bring people with very different areas of expertise together to serve for common purpose. I also enjoy the insight into new challenges and progress in the field as a whole provided by The Biologist and other RSB communication channels.
I am particularly interested in the plant health work the society is involved with, such as the Plant Health Professionals Register and Plant Health Undergraduate Studentships. I became a member of the RSB Education and Science Policy Committee in the final year of my PhD, and I'm now working for the Scottish Government in a role developing and implementing policy relating to tree pests and diseases.
I've enjoyed being able to use my experience to contribute to the work of the society, and I've also valued the opportunity to work with some of the RSB's experienced policy professionals and see how they get things done. I would encourage members at all stages of their career to apply when relevant Committee positions come up.