To Be A Bee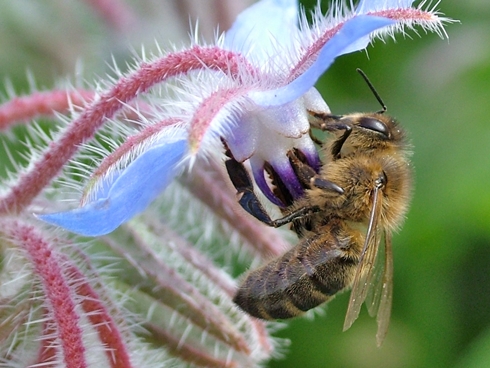 Bumblebees are the UK's favourite insects, according to a recent public poll. As well as being popular, bees have surprisingly advanced cognitive abilities, writes Felicity Muth.
The Biologist 62(6) p20-22
When I introduce myself as a bee cognition researcher, one of the first things I hear – aside from "do you get stung a lot?" – is "bees have cognition?" I don't take this question literally, because if bees have no cognition, I've made a terrible mistake researching it for the past three years.
Bees actually have diverse and impressive cognitive abilities that people have studied for more than 100 years. In the early 1900s, Austrian scientist Karl von Frisch won the Nobel Prize for his work with honey bees (Apis mellifera). He is perhaps most famous for his research on bees' remarkable ability to communicate through the waggle dance. However, von Frisch also showed for the first time that honey bees have colour vision and can learn the colours of flowers.
From this pioneering work, scientists have discovered that...