A matter of life and... energy?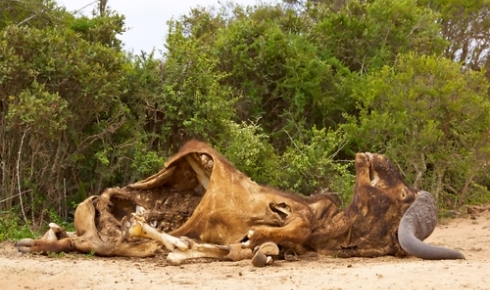 Death is absolutely fundamental to behaviour, ecosystems and evolution. Lewis Halsey asks if biologists need to look more closely at how and why animals die
The Biologist 65(2) p18-21
Animals are not subject to tax regimes, so for them there is just one certainty in life – death. During the many conversations I have had with fellow behaviourists and physiologists about the species they study, I have often asked what their species' primary cause of morbidity is. The response is usually a furrowed brow.
Do most simply starve when they get too old to forage? Do they get eaten before they keel over? Does disease get them before age? It seems that this macabre yet fundamental aspect of their subject species' existence is rarely the focus of detailed study.
Biologists instinctively focus on how animals live, not on how they die. Yet death is, of course, a main cog in the machine that drives evolutionary change, whereby inferior individuals are removed from the population, along with their opportunity to replicate. Death is clearly central to biology.
Want to continue reading this article?
Click to login.