12 of the best: Podcasts for Biologists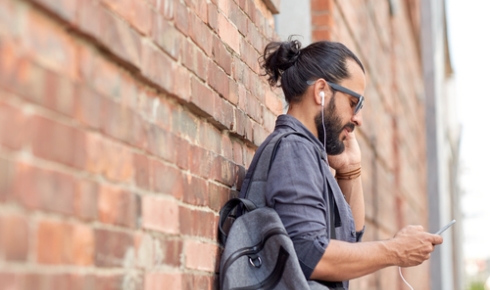 The podcast format has proven especially well suited to shows that explore questions about science and the natural world. Here are some of the best science podcasts out there – whether you're stuck in bank holiday traffic with the kids or have a few minutes to kill while the centrifuge runs...
The Biologist 64(4) p24-27
POPULAR
The Infinite Monkey Cage
Consistently topping the UK's science and medicine podcast chart, this extended version of the Radio 4 programme features expert guests and more irreverent contributors discussing big scientific questions or news. Witty, fun and informative, it is presented by physicist Brian Cox and comedian Robin Ince.
Radiolab
Known for its slick editing, Radiolab stitches together deep reportage, storytelling, interviews, archive sound clips and guest discussion to create revealing documentaries and compelling stories. Recent episodes have looked at the transmissibility of so-called 'devil tumours' in Tasmanian devils and the researchers who first cultured Henrietta Lacks' cells.
Waking Up with Sam Harris
Neuroscientist, philosopher and best-selling author Sam Harris tries to make sense of societal trends and events – from Donald Trump and ISIS to futurology and artificial consciousness – by looking at things from an evolutionary and neuroscience perspective. The podcast won a 2017 Webby Award for best podcast in the science and education category.
The Life Scientific
For those who don't make a date to tune in to the weekly Radio 4 programme, The Life Scientific is available to download as a podcast. Host Professor Jim Al-Khalili talks to leading scientists about their life and work, finding out what inspires and motivates them and asking what their discoveries might do for humanity. An episode with The Biologist's own Alison Woollard can be found here.
FOR ACADEMICS
Nature
This weekly audio show from Nature highlights content from the latest issue of the journal. The presenters interview those behind the science, and there is analysis and commentary from journalists covering science around the world. Monthly podcasts include Neuropod (on neuroscience) and GenePod (genetics), while the careers and skills-focused Naturejobs podcast is due to return this summer.
This Week In ...
Professor Vincent Racaniello, Higgins Professor in microbiology and immunology at Columbia University, presents podcasts including
This Week in Microbiology,
This Week in Virology
,
This Week in Parasitism
and
This Week in Evolution
. Racaniello and his expert guests discuss recent or upcoming conferences, intriguing papers and life as a researcher in these fields, and answer questions emailed in by listeners.
Changing Academic Life
In the context of increasing pressure and workload, host Geraldine Fitzpatrick chats with colleagues about their experience of academia and with thought leaders who have insights to offer. Fitzpatrick believes the existing system, from PhD to professor, is unsustainable, and explores ways to make a difference within reasonable work hours.
SHORT
60-Second Science
For those of you without enough hours in the day, Scientific American's 60-Second Science delivers listeners a burst of news and commentary every weekday which lasts just one minute – allowing those tuned in to catch up with what the world is talking about while the kettle boils.
Tweet of the day
Each day, at just before 6am, Radio 4 broadcasts a burst of birdsong, followed by a short ornithological explanation or story to accompany it. Episodes are now available to download as very short podcasts – one week in July featured the nightingale, hen harrier, nuthatch, woodlark and a surprising encounter with a capercaillie.
FOR THE FAMILY/KIDS
Brains On!
A different kid co-hosts each episode of this show, which is described as "a science lesson for your ears". Science songs, mini-plays, and interviews with scientists help explain concepts in a fun way – from the science of poop to the first life on Earth or the future of fuel.
Tumble
Hosted by a science journalist and a teacher, Tumble explores stories of discovery – asking the questions that kids love to ask, explaining  how science works, the bumps along the way to knowledge and how we know what we.
STUDENT
The Natural Selection
Produced and presented by students at the University of Exeter's Centre for Ecology and Conservation, The Natural Selection presents cutting-edge research from the faculty, with those who have recently published papers invited to talk about their work.